Sunday, January 11, 2009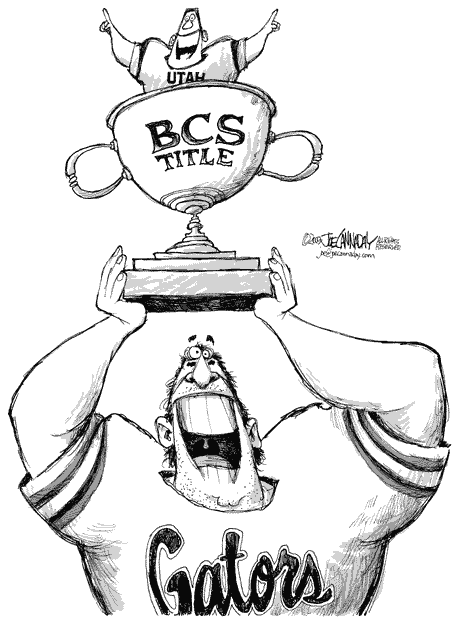 Click on the cartoon to go to the Cartoon Library.
Yet another college football season ended amidst raging debate over which team should be proclaimed the National Champion. Sure, the Florida Gators won the Championship Game... But that's only because they didn't play the Utes... and Utah was the only team to go undefeated... and they absolutely devastated Alabama, a team that the Gators were just barely able to beat... And so on and so forth.
In the end, the AP Top 25 poll put the Gators at #1, the Utes at #2.
And the debating continues. Along with a lot of swearing.