Sunday, February 11, 2018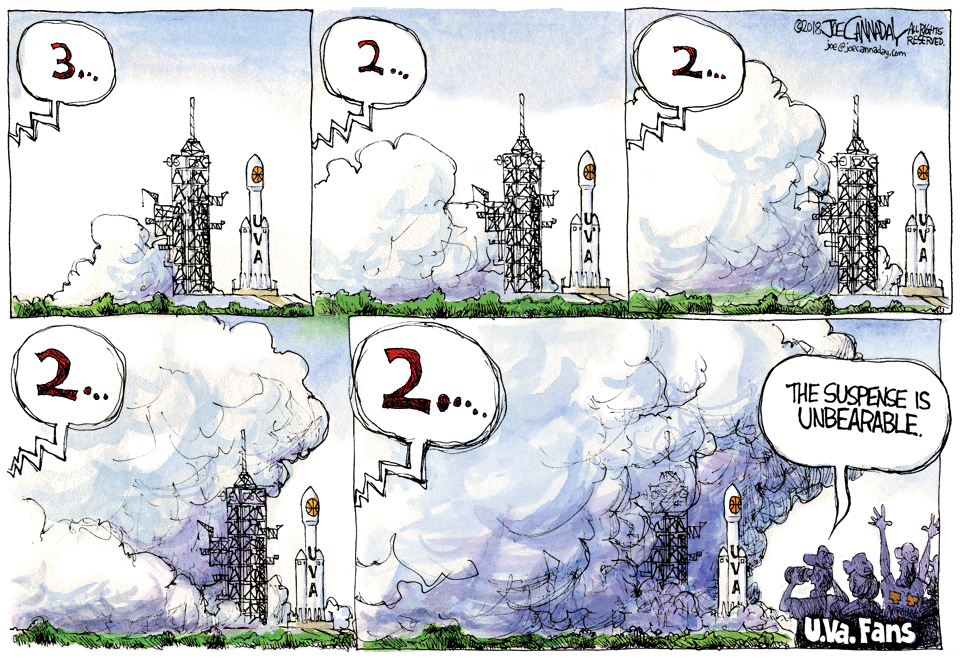 Click on the cartoon to go to the Cartoon Library.

SpaceX builds the most powerful rocket in the world and launches it for the first time -- with no delay in the countdown -- on February 6. Meanwhile, the University of Virginia Men's Basketball team ascends the college polls throughout the season, only to hold at No. 2 for an excruciatingly long time before reaching the top spot.