Sunday, May 20, 2018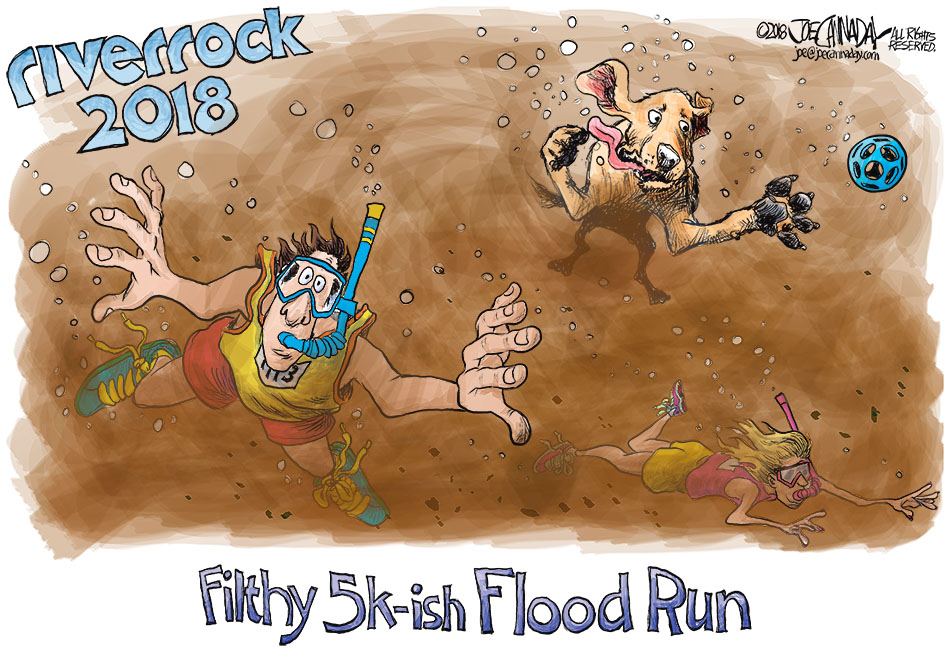 Click on the cartoon to go to the Cartoon Library.

If you participated in the 2018 Dominion Energy Riverrock outdoor sports and music festival, God bless ya. Parts of the Richmond area received THREE TO FIVE INCHES of rain going into Friday morning (flash flood warnings were broadcast), plus additional amounts through Saturday afternoon. I imagine the rain was so bad that even the Filthy 5k-ish Mud Run was a bit ...watered down.