Sunday, June 24, 2018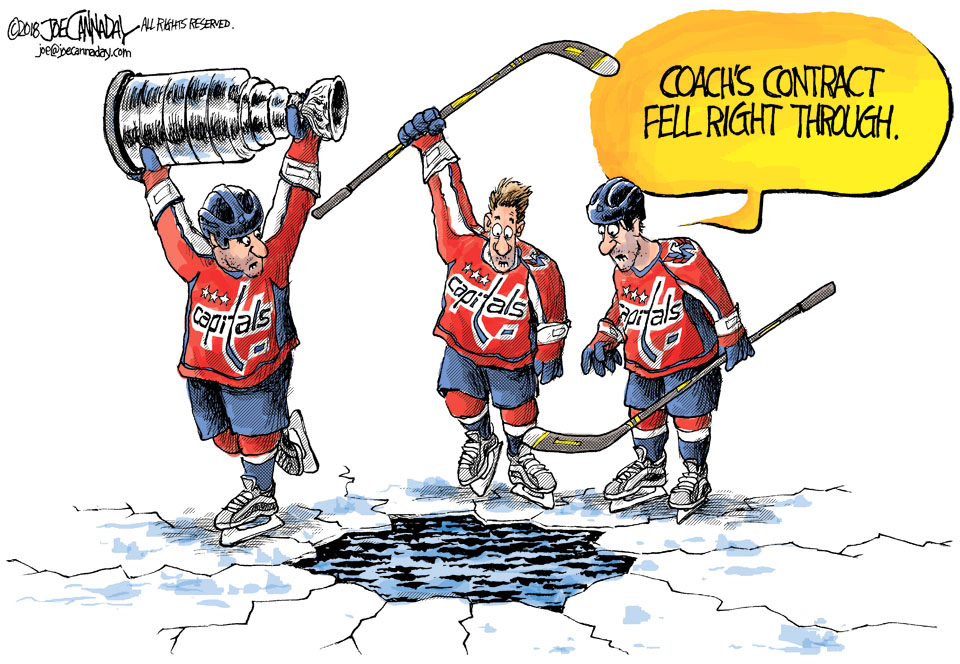 Click on the cartoon to go to the Cartoon Library.

Almost immediately after the Washington Capitals win their first championship, Coach Barry Trotz leaves the team when contract negotiations reach an impasse. Later the same week, he would sign a deal with the New York Islanders reportedly worth double what the Caps were willing to pay.